In collaboration with the Sweco Technology BIM Workgroup, BIMBox developed the organisation's strategy for delivering BIM projects according to the ISO 19650 series. The success of the project led to Sweco becoming the first engineering consultancy in mainland Europe to receive the ISO 19650 certificate from the BSI.

BIMBox partnered with Cadline, who enjoy a long-standing relationship with Sweco, and together, we worked with the organisation to deliver strategic BIM support and achieve their ambitious programme of digital development.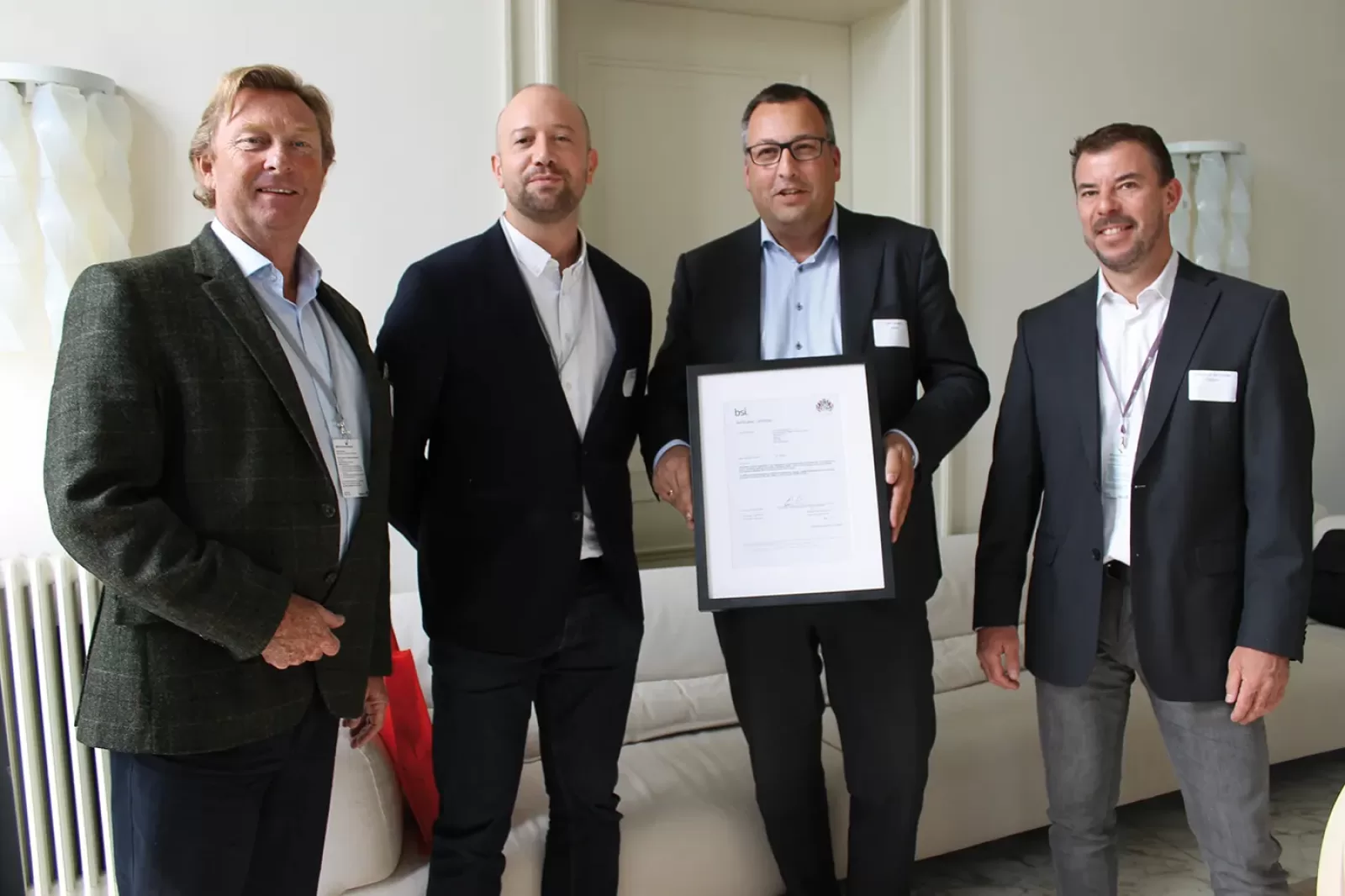 Sweco is one of Europe's leading architecture and engineering consultancies, carrying out multidiscipline projects in 70 countries annually across the world. BIMBox's ISO 19650 development and implementation programme delivered an industry-leading bespoke toolkit to drive Sweco's management of digital projects.
Through a cyclical sequence of collaborative workshops, followed by periods of authoring and review, we developed Sweco's BIM strategy and documentation in-line with the ISO 19650 suite of international standards. Through the implementation of dedicated workflows and platforms, we drove the use of consistent standards that would leverage project insights and enable data-driven, proactive project management.
Initial investigative workshops with the Sweco BIM Workgroup and BSI clarified the BIM Strategy and provided recommendations on the different paths to adoption. BIMBox supported an ambitious roadmap, arranging, developing and managing a series of further workshops with a cross section of the Sweco team, whilst also providing support to Sweco during the ISO 19650 Gap Analysis and Audit carried out by the BSI.
10% Efficiency Savings
Since their ISO 19650 certification, Sweco has reported it is now able to successfully deploy ISO 19650-compliant data models within four weeks – a process that had previously taken up to six months. They have also published 10% efficiency savings on project programs and up to 30% in interdisciplinary review processes due to improved information management. Sweco's success has been recognised by the Advancements in Project Delivery Award in the Bentley Year in Infrastructure Awards 2020.
"BIMBox's ability to understand our large organisation and collaboratively simplify, author and implement ISO 19650 was beyond remarkable, for me it was outstanding." – John Jansson, Head of Technology, Sweco
Images courtesy of Cadline.
View more projects from BIMBox below